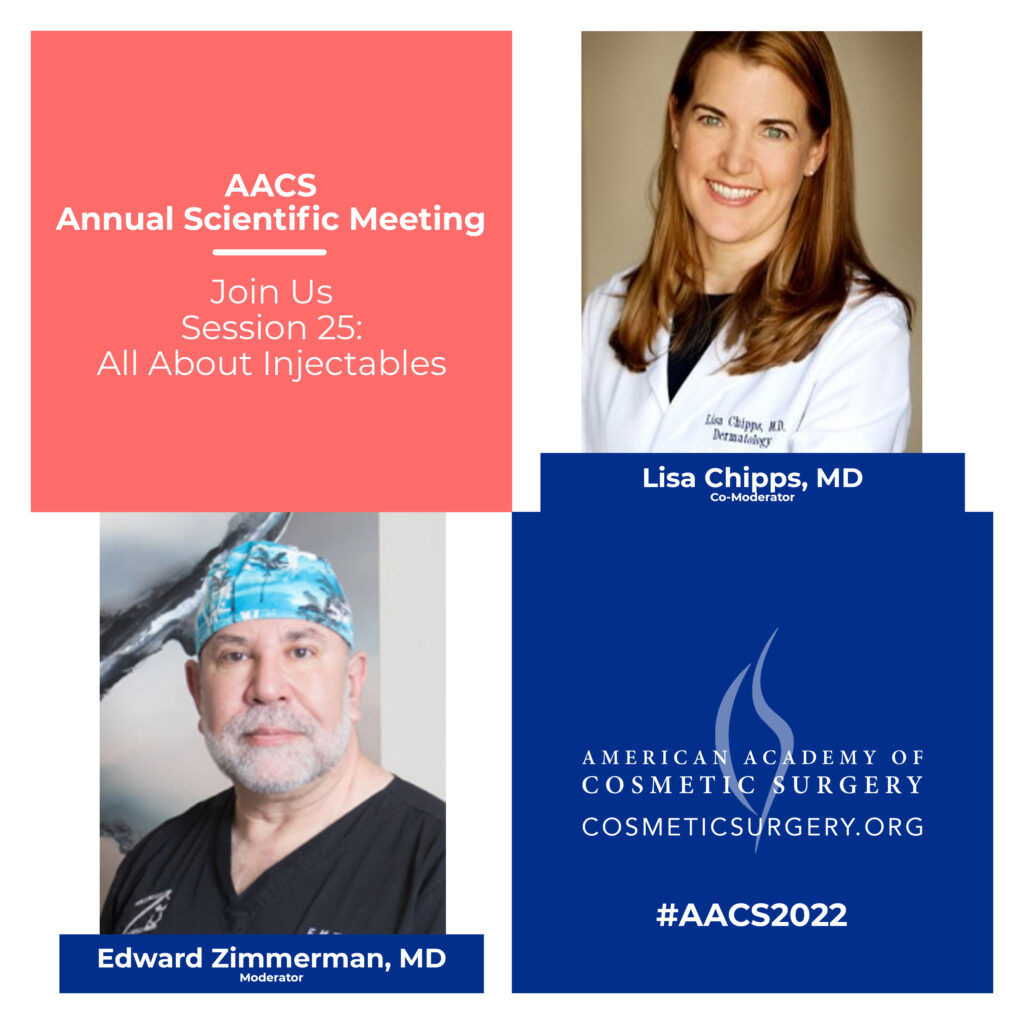 Spotlight on Session 25: All About Injectables at #AACS2022
You will learn some of the latest innovations, time-tested techniques and precautions with injectable cosmetic treatments. Discussion will follow, moderated by Dr. Edward Zimmerman and Dr. Lisa Chipps.
Here's a brief synopsis of the presentations:
Dr. Joe Niamtu will share pearls for chin filler augmentation and other options, such as the mentolabial fold, and surgical options, like genioplasty and chin implants.
Trevor Larsen, RN, will share tips on lip augmentation and more, using a variety of injectable treatments.
Learn how to dilute and hyper-dilute fillers as activators from nose to toes with Dr. Ed Zimmerman.
Dr. Sheila Barbarino will present an update on the use of Dermapose for fat grafting.
Dr. John Ferguson will share a unique case of a patient suffering a cerebrovascular accident soon after a session of noninvasive deep dermal heating as well as unrelated application of hyaluronidase.
Learn where all the facial danger zones are and what to look out for with Dr. Mark Mandell-Brown.
Dr. Sahita Reddy will present on in vitro analysis of degradation 18 HA-Based dermal fillers with tailored hyaluronidase dosing to achieve urgent reversal of vascular complicationsDr. Lisa Chipps will show you injection techniques for various fillers in different places and how to prevent and treat adverse injection events.
Resident surgeons receive over 60% savings of regular registration fees.
(Recorded meeting available if you are not able to participate in person)