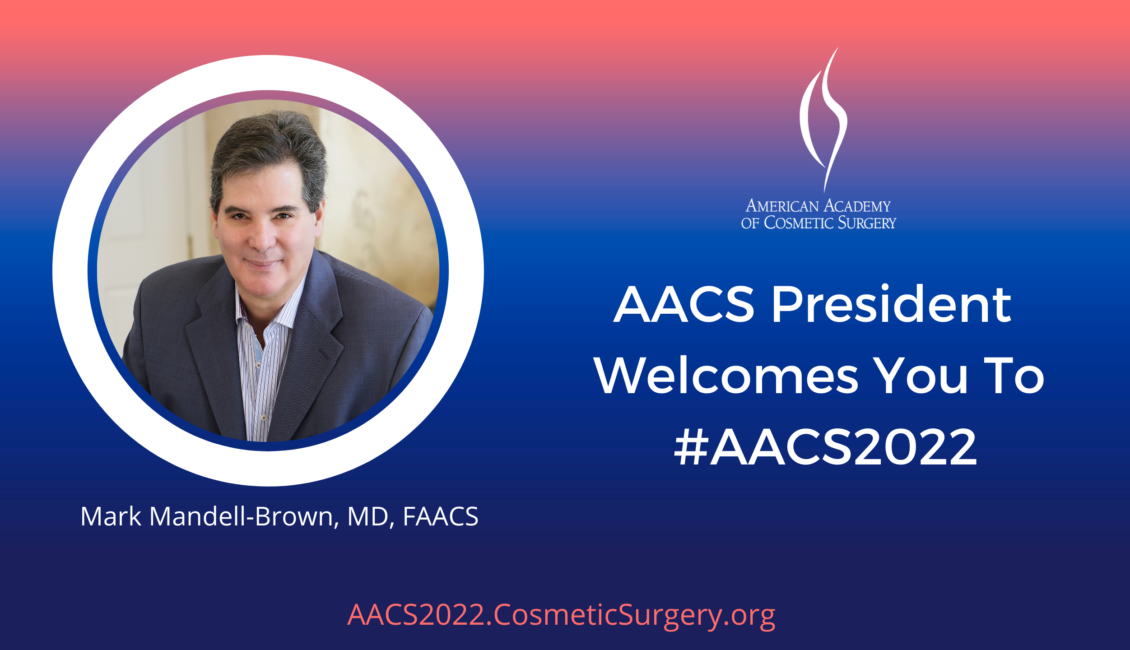 In this video,Mark Mandell-Brown, MD, FAACS, AACS President welcomes you to the AACS 2022 Annual Scientific Meeting.
Our program includes 28 educational sessions so you can learn and share ideas with renowned expert surgeons in cosmetic surgery. The meeting includes various connect sessions which offer plenty of opportunities to strengthen your connections with colleagues, learn more about AACS programs, and engage in a lot of fun while in Las Vegas.
Join us! See the program and schedule here.