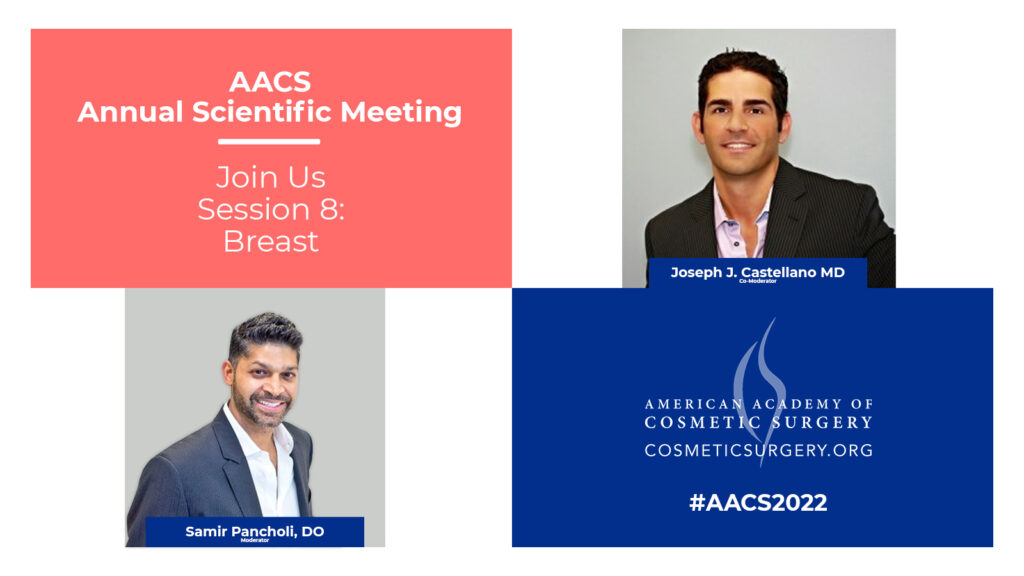 Come join us!
Drs. Samir Pancholi and Joseph J. Castellano will moderate this important breast session that includes a dynamic discussion period. You don't want to miss it.
Legend Dr. J. Dan Metcalf will share everything he knows about breast complications.
Dr. Alberico J. Sessa will discuss the pros and cons of free nipple grafts. Mastopexy and reductions with or without an augmentation can be done with little to no risk for a major complication like nipple loss.
Dr. Ted Eisenberg will discuss the top 10 advantages of saline breast implants. Recent research points to saline-inflatable breast implants as an equal, if not superior alternative to silicone gel implants.
Dr. Joshua R. Scurlock will share how capsular contracture can be successfully treated with a medical first approach as opposed to reoperation.
See the full program: https://bit.ly/3JYDwuC